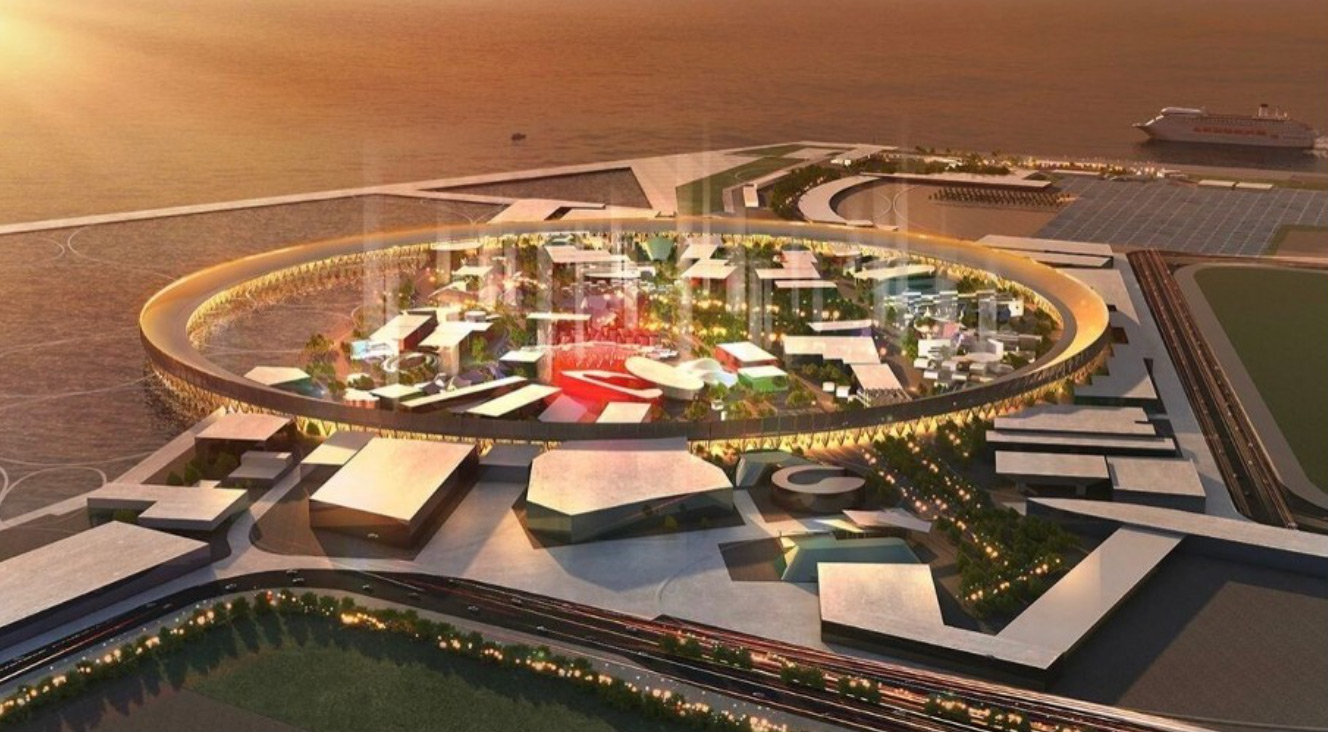 An international multidisciplinary creative team to capture the imagination and inspire visitors
Montreal, July 18, 2023 – The dynamic creative teams of ES Global, JKFL, Mirari, Rayside Labossière Architects and Guillaume Pelletier Architecte have won the Government of Canada public competition to deliver the Canada Pavilion for the upcoming World Expo 2025 in Osaka, Japan.
ES Global has a proven track record of modular innovation and delivering world-class event venues in Japan for more than 30 years. JKFL's team have delivered world class global events including ceremonies, television broadcasts and ground-breaking immersive experiences. Mirari creates spaces, installations and works that transform the way people see the world. Rayside Labossière Architects is dedicated primarily to social architecture, community planning and responsible design.
This collaborative partnership is honoured for the opportunity to showcase Canada's dynamic culture and diversity on the global stage.
As part of our long-term growth plans for the region, we are delighted to have been awarded the design and construction of the Canada Pavilion at the World Expo 2025 in Osaka. We are proud to be part of such an exciting creative expert group, and with them and our Japanese team, we can't wait to get started.
– Jeff Burke and Olly Watts, joint CEOs, ES Global
We are honoured to have been entrusted to deliver this important project presenting Canada to the world. It is exciting to once again be working with such talented collaborators.
– Frederick Lalonde Executive Producer, JKFL
Designing the Canada Pavilion at Expo Osaka 2025 is a unique opportunity to tell the world who we are as Canadians, and who we want to become. For the Canada Pavilion, we aim to inspire each visitor by showcasing the ideas, values, creativity and innovation that define the Canadian people. Mirari is particularly proud to be part of an internationally renowned creative team, including director Robert Lepage, and to be supported by a high-calibre production team to create a unique experience that will touch audiences and leave an indelible mark on the minds of visitors from all over the world.
– Thomas Payette and Gonzalo Soldi, co-founders, Mirari
A country's identity is manifested in its architecture, and we're very proud to be part of this impressive group and contribute to that identity on such a prestigious stage.
– Antonin Labossière, Architect partner, Rayside Labossière Architects